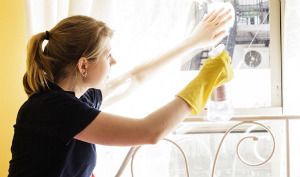 Moving out cleaning is a preferred service by many landlord and tenants. If you are either one of them and you need to hire a company that provides the quality and the efficient service you need to contact us. You can do so in many districts in London and more particularly in South West London. Our staff is trained and capable of cleaning your rented place to perfection. In case you or your landlord didn't like the cleaning we have 48 hours warranty and you can ask us to redo the cleaning. Bear in mind that we cannot give your money back.
We Provide Tenancy Cleaning in South West London:
Brixton
There are many companies that provide cleaning services in Brixton and more specifically end of tenancy cleaning. The moving out cleaning service is very important because you have an obligation to the owner of the property that you have rented for a certain period of time.
Chelsea
If you gave a deposit to your landlord we are sure that you would want this money back. That is why we advise you to hire us in order for you to receive good quality service. We assure you that our staff has the necessary qualification to accomplish great results. Find us in Chelsea.
Clapham
Our company has the experience and the knowledge to provide the reliable and the good service in end of tenancy cleaning in Clapham. If you need such service first you need to find the company with the good name and outstanding reputation.
Fulham
We can say with dignity that we are among the companies with impeccable reputation and we will be more than happy to help you clean your rented accommodation for one last time. We can assure you that you will receive impeccable services and you will be glad to use our services again. Our office can be found in Fulham.
Battersea
You are about to leave your current place and you are asked to do a professional end of tenancy cleaning you'd better first check the company that you are going to hire. Our company will make sure you receive excellent professional cleaning in Battersea.
Balham
We guarantee that our staff is trained and uses modern equipment so you will be able to satisfy your landlord and in case of leaving a deposit upon your moving in you will definitely receive it back. In case you or your landlord didn't like the cleaning we have 48 hours warranty and we will redo it.
Barnes
Our company has many years in the area of professional cleaning in Barnes, and particularly in end of tenancy cleaning. This is a service that requires professionals so we hire the best in the field but we also make sure they use detergents according to the state standards.
Putney
Our staff will make sure that your place in Putney is cleaned to perfection and there is not even a single spot that has been missed. We also have a warranty that assures our clients in need of re-cleaning the accommodation.
Tooting
Our company provides end of tenancy cleaning. If you are between two renting accommodation and you need to find a company that has the moving out cleaning service, we guarantee we are the company you are looking for in Tooting.
Wimbledon
Our company has made a name for itself and our reputation speaks for itself. We hire only qualified and experienced cleaners in order to attain the best service in Wimbledon . Hire us and you will clean your entire flat and everything will be spotless. In case you have any remarks will repeat the cleaning in order for you to be satisfied.