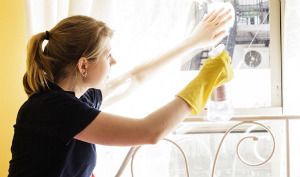 In case you are planning to move out to a new housing or your tenancy agreement is about to end, then it makes sense to hire professionals in the end of tenancy cleaning. Our company will provide you with excellent service with cost – efficient price like no other. Our certified squad of professionals will take care of any dirt in your former place of accommodation. Your former landlord will be happy to give your security deposit back after we clean everything spotless as if no one has ever been there before. We work in the area of West London, and also in all adjacent areas of London. Please, make contact with our operators for free quote and booking procedures.
We Provide End Of Tenancy Cleaning In West London:
Paddington
When you are about to move out to a new place of accommodation in Paddington, there is nothing more important than taking back your safety deposit. In order to do this, you must call us and book an end of tenancy cleaning.
Acton
It is always reasonable to hire professionals to do the end of tenancy cleaning for you in a proper manner. Our company in Acton is proud to provide you with the best price for this procedure in West London.
Chiswick
Now you can take advantage of our special offer if you live in the area of Chiswick. Call us now for a free quote.
Ealing
Are you looking for certified professionals in Ealing for the end of tenancy cleaning? If you do, then you have come to the right place.
Hammersmith
Our company offers you the best end of tenancy cleaning services for your home in Hammersmith with an easy on the pocket price significantly lower than the prices at any other cleaning company in West London.
Hanwell
We provide guaranteed end of tenancy cleaning in Hanwell. Our friendly crew will not waste your time and will clean every small detail so you can take back your safety deposit from your ex landlord.
Kensington
Our services are available for the area of Kensington, but also in adjacent West London areas. Contact out operator for additional information regarding the booking procedures.
Maida Vale
When you are planning to move out to a new housing, you are required to clean the old one spotlessly in order to get your safety deposit back. In this case, it's reasonable to hire professionals in the end of tenancy cleaning.
Notting Hill
Our company is committed to giving you the best for your money. Our highly trained workers in Notting Hill are not going to waste your time. They work with flexible schedule every day even on the official holidays.
Shepherds Bush
We are available for the area of Shepherds Bush any day of the week without exception. Please contact our operator and book with us.